A small updated based on player feedback:
The demos now loop until the player touches the button to go to the next level. Some people complained that some demos were too short and they didn't have time to read the text.
Redrawn the main character. I was still using the one I created for the Gameboy Jam that was created in a hurry. Below you can see the new sprites (top row) vs the old ones (bottom).
The main menus has been slightly changed. Now it shows the main character. The level list now shows the pending levels in a different color.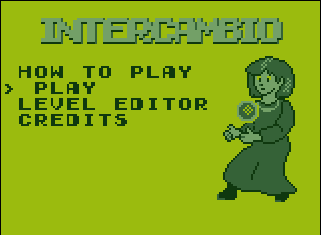 Coming soon:
Writing this post I realized that now I need to recreate all the graphic materials for the game with the new character design: screenshots, icons, videos...
I'm adding a settings menu so players can remap gamepad buttons. Currently USB/Bluetooth controllers work with the game in both Android and PC but some of the models have weird controls so a dialog to remap the buttons is needed.
I created a couple more levels but didn't put them in the game yet.